How to retire with Grace | G S Rattan | Guest Writer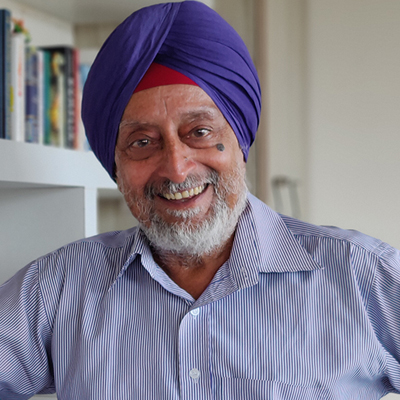 If you are in the corporate world, your retirement after a certain age is a fact. However, surprisingly a lot of professionals are never prepared for this life event.
A lot of people think about the "Post Retirement" phase, when they are on the verge of retirement. Typically, a couple of months in advance. While colleagues and seniors are getting ready to bid goodbye, the retiree is busy worrying about his/her future creating unforeseen difficult situations and avoidable faux pas in the time left.
I retired 14 years back at the helm of a company and I am 75 now. I was fortunate to have worked in an organization where the HR team took me through several preparation sessions for life after retirement well in advance. I took in the lessons and incorporated a lot of life learnings to it. When the time rolled in, I took it in my stride and walked forward with pride and contentment. Post retirement when I met others of my age groups a fair share of them were dissatisfied, unhappy and bitter about life post this phase. A lot many relied on the shine of the past laurels to carry them through the next couple of decades which rarely goes down well with the people around them. In this piece, I share my experiences and SEVEN top pieces of advice that has helped me live a graceful and self-contended post retirement life:
Nugget 1: Plan Well In Advance : Start planning your post retirement life goal plan a year in advance. It takes time for one to get into the mode and build a lifestyle that will not have work demands on your time. Where you will live, what you will spend your time on, any passion projects you have been putting off that will need your time, who will you socialize with. All these are essential questions you need to have an answer for before you walk out of the office for the very last time. Talk to others in your circle who have retired before you, take their inputs and visualize the kind of life you want to lead.
The first 12 months after retirement are critical as they tend to make you feel very vulnerable and at a loose end. Plan to keep your grey cells engaged for the first 12 months and slowly reduce the pace of life till you find a frequency you are comfortable with.
Nugget 2: Take A Break: Easy as it sounds, this is one thing people forget to do. Before you start the above, factor in a comfortable break. It is the end of an era. Take time off to rest up, enjoy, catch up with old friends and family before you take a plunge into the next phase of life. Go for chai gupshup sessions, club outings, alumni meets, spouse dates, grandchildren babysitting or a travel trip you have missed in your busy work life. Do this preferably with friends outside work. Let yourself unwind before you start implementing the plan you have chalked out for yourself.
Don't miss out on this part. Its fun and make for great stories.
This break also distances you from the work force and workplace along with all the politics that is involved with it. Putting a conscious physical distance between the two helps to disconnect from the environment and give your mind time to sort things out and move in a different direction. This is important to help you move forward and not get stuck in that one phase of your life that will leave you behind. Sticking on to it will only lead to discontentment on your part.
Nugget 3: Redefine Daily Routine: When you come out of a busy schedule not having a schedule can quickly turning into a listless feeling. Define a routine whether you are on a break or engrossed in a passion project. Simple things like waking up at a set time, exercise, eating meals and socializing help maintain structure in life.
Nugget 4: Do not look Behind, Focus on the Future: One of the biggest mistakes made post retirement. The top reason that irks everyone still in the company and your social circle is having to socialize with someone who wants to live in the world of past glory and achievements. You left the company, now let the company leave you. Don't keep harping on past laurels. Speak about it only when someone asks you about it or it is relevant to the conversation in question. Move on and find new territories to conquer. Not a very easy thing to do. It took me some time, but I practiced this consciously till I was able to maintain a balance.
One way to keep living in the spotlight of past achievements is to pass it on to the next generation. Go back to college, alumni meets and professional sessions where everyone will be all ears and would want to learn from your experience. I always wanted to teach. After few rejections by some institutions and running around, I successfully managed to make an entry in an Engineering college as a teacher and quickly became the HOD. This kept me busy and at the same time gave me a chance to relive past glory and share my life experiences.
Nugget 5: Mindset: When we retire, we retire from a phase of life, not life itself. And it was a job. Not your life.
Understanding that most people around you know & respect you for the designation provides a lot of clarity on how to deal with the post retirement phase. Most probably love you for the power that comes with the chair you occupy is crucial. Some would be uncomfortable having a general conversation with you without any common work discussion. Yet others would not know what to say. And still others would want to disconnect once you are out of the system.
It is not intentional. That is just how the world works. Make peace with it. Recognize the people who like you for who you are as an individual and would like to keep in touch with. The rest…let go.
Irritation, frustration, anger and resentment starts building up when you expect people around you to give you the same respect as your chair /designation demanded post retirement. That's not how the world works.
Rewiring your brain to understand that is essential.
Nugget 6: Plan to stay healthy and wealthy: This is one of the most frequently given advice to us by teachers, grandparents, parents and others. It's more relevant now in our retired life. Now more than ever. Don't let yourself go. Post retirement does not mean that you confirm to all the Bollywood dad bods. Stay fit, healthy and happy. Manage your finances and make your money work for you. A healthy bank balance and investments ensure you to have a regular monthly income and can take care of any unforeseen eventuality. Update your policies and medical insurances. This is a must to ensure that you don't burden your own or family's resources.
Nugget 7: Keep the grey cells alive: Read, study, learn. Remaining imprisoned in the 'I know all' cell will make life impossible and miserable. Learn something you have never done before. Stay curious and inquisitive to learn even from your friends and grandchildren. Based on your past experience or on your hobbies, look for a part-time job around your living area. Giving free tuitions to the youngsters in your area will fetch you lots of goodwill. Anything that you wanted to try and can help to enrich people around you.
I took the leap and fulfilled a life goal by penning a book 10 Steps to the Boardroom (Penguin India) and learning social media from my children and grand children. The young ones can teach you so much if you are open up your mind to them. Now I am working on my second and third book. Phewh! Busy schedule !
Important to note that these are life advice nuggets, you need to create a plan that works for you. Have plan B, C & D in place. Roll with the punches !