How To Plan Your Retirement Successfully | Aparna Sharma | Consulting Editor | The People Management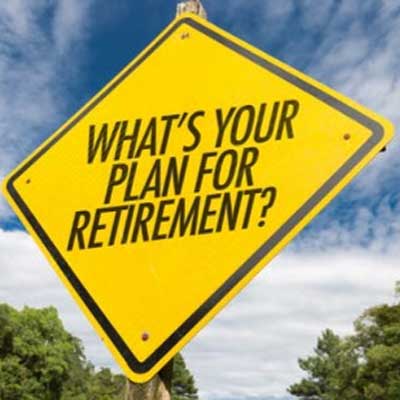 A vast garden, birds chirping around, a lovely porch, and a cup of tea in hand. All your life-goals having been met, is this how you picture your retirement to be? We shall get there.
What's important here is the path we choose.
Retirement, though it may seem far when we are in the 20s and 30s, requires a considerable amount of personal and financial planning.
Why is there a Need to Plan for Retirement?
Retirement planning is important to make sure that post-retirement, we live the life we desire and dream of. When we reach our retirement age, we would want enough money to see us through retirement and more importantly, fulfil our dreams. This need to plan for retirement well and have enough money becomes even more important for the following reasons:
1. Lack of Government Support –
India does not have a social security system like developed countries where the elderly are taken care of by the government. Even Government employees no longer have the assurance of lifelong pension as the government has put the onus on its employees to plan for it.
2. Rising Medical Costs –
As you grow old, the single biggest expense you might have to take care of will be the medical bills. And this cost is sky-rocketing. The average medical inflation in India is around 12-14%, which is almost double the economic inflation in the country.
3. Increasing Life Expectancy + Inflation –
The retail price inflation in India was 5.03% in Feb'21. This implies that a burger that costs you Rs 100 today, will cost you Rs 105.3 next year. Add to it, the increasing life expectancy. So, we will live longer which means we need more money to survive and inflation will further increase the corpus needed. If not planned wisely, there may be a possibility for you to seek active income even after retirement, which isn't an ideal retirement plan.
Retirement Planning: The Magic of Starting Early –
We often delay retirement planning, because we follow an order of goals. For example, buying a car at 25 years of age is more important than retirement planning and so on. Just like you shouldn't wait for a contingency to get yourself insured, you must not wait till your 40s to start your retirement planning. That's because you'll need to invest an extremely high amount to accumulate the needed money as you will have fewer years until your retirement.
And as you grow older, your liabilities and responsibilities also increase and that may make it difficult to invest the required amount.
Starting retirement planning early gives you an edge as the compound interest in your investments increases exponentially with the number of years.
How can YOU go about Retirement Planning?
The first step towards best retirement planning is to first determine the corpus you'd require and then work backward. Let's look at the steps involved-
1. Determine your retirement age (It can vary from one person to another)
2. What is your current monthly/yearly expenditure? (Tells you how much will be needed)
3. What is the life expectancy that we are looking at? (Tells you how many years it will need to last for)
4. What is the expected year-on-year inflation?
Bottom Line –
Retirement planning must be as much a part of our goals right from the moment we start investing as any other goal like buying a car or saving for marriage. With many options available when investing for retirement, it is only about making the right choice and getting started with it.