How to build a High-performing organizational culture | Mayank Kapoor | CHRO | Freecharge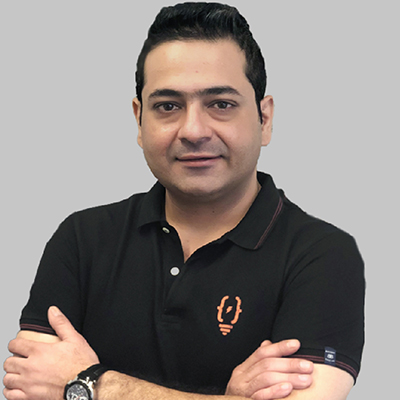 "The only real difference between one organization and another is the performance of its people" – Peter Drucker
At Freecharge, we aspire to be a high performing organization, by nurturing a culture which helps us achieve great success. We have already taken many steps in this direction over the last few years.
Our efforts can be validated from the fact that we have been able to successfully launch multiple products within strict timelines such as Buy Now Pay Later, Merchant Lending solutions etc. over the last 1 year. We also have ambitious plans to build our own Neobank and expand our merchant network to 10 million over the next three years from 300,000 at present. All this is possible only if we create a work environment where everyone's potential is fully unleashed.
While we still have a long way to go, below are a few steps which have helped us move forward in the right direction
• Defining a shared goal – Last year, our leaders pondered over the crucial question – "What's next for the organization?" They then clearly articulated and communicated our organizational goal to all FCians- Achieve 10x growth over the next 3 years. Today this goal is the binding force for entire Freecharge and it helps us stay motivated and focused.
• Identifying Winning Behaviours: We have identified three key behaviours which are critical for
our 10x goal's success – Customer Obsession, Ownership and Execution. These expected behaviours have been cascaded across the organization through multiple town halls and meetings. We have also introduced a special award category to recognize this behaviour.
• Building Transparency: We have focused towards creating a culture of transparency as we believe that transparency is precursor to employee trust. Keeping this objective in mind, we follow Object and Key Results philosophy in our performance management process so that our leaders' goals are transparently visible to all FCians, and employees can align their own goal to the company goal. We also share our business progress with all FCians regularly. Moreover, our town halls are open and anyone can ask a question to the leaders directly.
• Creating A Culture of Recognition & Appreciation: We believe in celebrating meritocracy through frequent recognition and appreciation events. We organize quarterly ceremonies called C.A.R.E. (Celebrating and Appreciating Our Results & Efforts), where our top performers are recognized. We have also built a culture of informal appreciation, where all FCians can appreciate their peers through virtual High Five mails.
• Listening to employee feedback: We believe in continuously improving our culture by listening to
our employees. We had introduced our employee engagement survey in 2018, and we have seen our engagement score improve year on year, based on the changes which we made basis the employee feedback. This year, we had replaced our internal survey with the Great Place to Work® survey, which is considered a gold standard to measure culture. This survey helped us assess the different aspects of our culture more comprehensively. Our HR team also regularly connects with employees individually to hear their inputs.
We believe that all the above steps will create a positive loop and will help us achieve our cultural motto – To become #GreaterEveryday.