How tech-based end-to-end recruitment solutions are developed to give hiring processes the much- needed digital leap across all stages of hiring | Sujatha Kumaraswamy | CEO | MeritTrac Services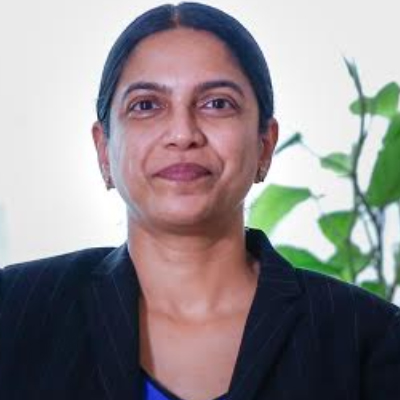 The pandemic and its implications caused havoc on certain talent acquisition teams while also putting additional demands on others. Many organizations struggled to come up with an effective and well-structured recruitment strategy that would account for and address all existing issues at the same time.
As a result, stakeholders struggled to make effective, data-driven hiring and staff development decisions.
Traditional hiring practices, which prioritize backgrounds, degrees, and recommendations, became inefficient in managing the situation. As aspirants started seeking new ways to exhibit their abilities, advancements in assessment technologies aided in the development of alternatives for properly evaluating a candidate.
The post-pandemic era is witnessing a recruitment boom. According to a report backed by the Confederation of Indian Industry (CII), hiring activity in India is expected to post 31% growth in 2022. Sectors like automobile, IT/ITes, and internet businesses will attract most of the talents. However, the industry is facing challenges, such as the current Great Resignation, ongoing tech talent crunch, and skill gap. Therefore, an effective recruitment solution is required to onboard the right candidates to seamlessly operate organizational functions across domains.
However, to maximize the benefits of this change, a few issues must be addressed. Companies neede more resources, recruiters, and teams to even the odds with the influx of job applications. The authorities were unable to make a smooth transition to the new virtual system and adapt to it.
AI-driven end-to-end recruitment solution to eliminate hiring challenges
As a result, with the expanding digital transformation across sectors, shifting to an AI-driven end-to-end recruitment solution became a must. It not only eliminates problems but also improves the efficiency of the recruitment process.
Analyzing applicant and employee data helps to identify recruiting barriers and enhances hiring processes across the organization. Since every company is sailing easily and quickly on the competitive currents of the evolving digital world, the end-to-end recruitment process is now essential for businesses of all sizes. The increased demand for hiring activities, combined with higher candidate expectations, has led to the development of an end-to-end recruitment strategy.
The benefits of AI-powered platform data go beyond recruiting; they can also be used to forecast and track employee performance, needs, and retention rates. These assessments are helping organizations in forming diverse teams, achieving exceptional performance, and increasing productivity. It also helps in hiring at any scale – mass or single recruitment – and recruiting both freshers and experienced professionals. Hence, it is vital to integrate data-driven talent sourcing into any organization. In the long run, technology-driven assessments will help retain current staff by reducing their workload significantly. They will improve the hiring experience by increasing efficiency, as well as supporting and preparing for the next hiring cycle.
A holistic assessment environment will bring together the many elements of the employment process that have previously been absent. As a result, a next generation digitally led end-to-end assessment revolution will enable companies to produce a more efficient workforce, increase the quality of the decision-making processes, and play a key role in the development of new business processes and concepts. As a result, the digital leap will be made across all stages of the employment process.