How HR teams can be agile during uncertain times | Jai Maroo | Director | Shemaroo Entertainment Ltd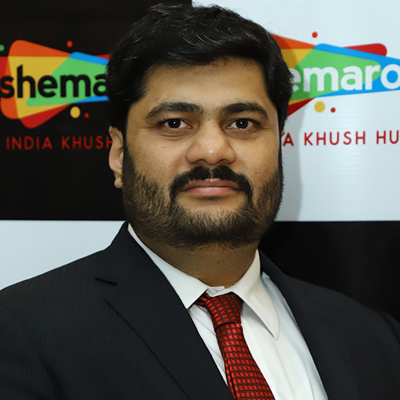 In December 2021, the advent of the highly transmissible Omicron variant of Covid led to a countrywide surge in Covid cases. In the interest of employee safety, many Indian organizations elected to step back into the hybrid working model. As per a mid-December Gartner survey, 44% of organizations had pushed back or altered plans to reopen offices. Once again, employees grappled with the challenges presented by Covid outbreaks – uncertainty around where they would work from and for how long, the anxiety of getting sick, and social isolation, among others.
HR teams have weathered challenging times since the initial onset of Covid, having operated in crisis mode for most of 2020, then again in the first half of 2021 with the Delta variant, and now with Omicron. The role of HR has gone through a tech-tonic shift. Today's HR must think beyond conventional talent attraction, retention, and engagement strategies. They must lead from the front and equip their organizations with the resilience and agility they need to succeed in the new normal.
HR's role has shifted from surviving the Covid-imposed global reset to supporting the organization's recovery, and now to reviving and driving the organization's pre- and post-Covid agendas. To effectively reprioritise in such uncertain times, there is an immense need to be adaptable, vigilant and learning-oriented. Let us examine some perspectives that HR must maintain to equip themselves and their organizations with the agility to sail through uncertain times and emerge future-ready.
People-Centric Approach: HR must place employees at the focal point of all efforts. The importance of mental and emotional wellness has emerged as a key learning from this phase and will continue to be one of the building blocks for the future. Uncertain circumstances call for employees to identify and unlearn what does not work, and then learn and adopt alternate practices. For this, they need the ability and eagerness to communicate and collaborate, and an enthusiasm for what they do.
HR teams can support this by fostering an employee-centric organizational culture that encourages collaboration and teamwork. Driving macro-and micro-level conversations enables organizations to understand and support employees' professional interests and aspirations. This also allows for Learning & Development interventions that equip employees with the right skills to grow.
Skills Transformation: Since the onset of the pandemic, the landscape of work has rapidly shifted to digital. It is now, therefore, more crucial than ever for HR teams to support employees in adapting to this change. This digital shift must be seen as transcending generational boundaries. It must be approached as a workforce transformation that establishes a fundamental paradigm shift in how work is accomplished.
Adaptability: HR must take a step back and focus on the outcomes that the organization is driving, so they can effectively and quickly re-prioritize and re-work their practices, while ensuring alignment with the larger organizational goals. This requires today's HR to be visible, transparent, and vulnerable. It calls for an openness to change that will enable them to redefine strategies and innovate to discover fresh plans, enabling the organization to adapt to the ever-faster evolving landscape. The right mindset will require living with variability and keeping options open.
Regular Communication: In today's highly connected digital age of social media and 24×7 connectivity, misinformation can go viral just as fast as Omicron. Employees are likely to be exposed to conflicting information, leaving them anxious and confused about the best course of action. Physical dispersion can also result in situations where employees don't have visibility of what is happening in other parts of the organization, creating disconnect. HR teams must have a clear, focused, and inclusive strategy of internal communication to connect with their workforce during such waves, leading them effectively through ambiguity, and maintaining alignment with larger organizational objectives.
In the past, organisations have taken a step back during a crisis. However, as the role of HR continues to evolve, organizations have embraced the challenge to adapt with agility and have come out ahead in uncertain times. HR teams must lean into this challenge and act as the catalyst for change that enables their organizations to succeed in their efforts to adapt and thrive in a post-Covid world.