How Does an Organisation Brace Itself for the 'Back to Office' Change? | Girish Kukreja | Founder & CEO | FlexC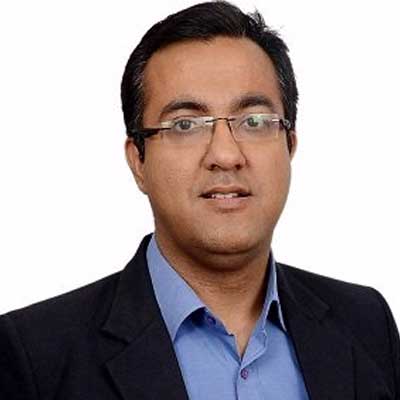 After two years of working from home, things are finally moving back to normal. With a hiatus of two years working from home, employees are heading back to their official work desks. Leaders too have been thinking about calling back employees to the workplace. This is because they believe that in-person work can improve collaboration and innovation, and is more effective when it comes to deciding important matters.
But every employee has different feelings about the 'back to office' trend. Some feel elated by the thought of finally meeting their co-workers. But a survey by Scikey reports that the majority ( 82%) of the respondents still wish to work from home rather than office. Organisations may find it challenging to bring back the employees who are actively resisting this shift. Different companies are adopting various ways to find a sweet spot that works for everyone. For example, TCS came up with a 25-by-25 rule in which it ensured to always have 25% capacity at the workplace not spending more than 25% of their working time, which eventually shifted to a hybrid model. Wipro, Infosys and Cognizant have been sticking to mostly hybrid working, calling employees to visit the workplace at least for two days a week.
Whether an organisation opts for hybrid or full-in office attendance, it is important that employees should feel comfortable and ready to step into the workplace. Here are a few steps organisations can follow.
First of all, communicate your 'Why'. It is important for employees to understand due to what reasons the organisation has decided to open the workplace (saying we miss you over mails is not enough). Communicate how the company is addressing safety concerns, working capacity, hybrid working days etc. Make sure to take the transition slow so that both employees and the workplace can adjust to the changes. Also ensure to stay transparent throughout the process & communicate progress with them.
Some employees may feel a little strung out with this sudden change in the work environment. Organisations should provide employees mental health support, both on-site and while working from home. Ensuring that employees leave all their grievances at the door is the only way to foster a happy on-site work culture. Leaders should chalk out policies that can provide employees adequate flexibility. One such example can be to allow part-time remote working. Through part-time remote working employees will be able to maintain schedules as per their pace and manage stress as well.
Despite companies offering great perks and benefits on site, 8 out of 10 employees still wish to work from their hometowns. For them, working from the office means moving out of their flexible lifestyle, incurring a higher cost of living and spending longer time commuting. Employees believe they will not be able to establish a productive routine outside their flexible environment, and will end up losing their work-life balance as well. In this scenario, instead of following the great return bandwagon, companies can talk to employees to navigate a solution together, such as extending working from home or hybrid working till they are ready to capacitate full-time working.
Permanent work from home, and even hybrid working has been yielding exceptional results since the past two years. Transitioning back to the office is not an easy task. Hence the right strategy would be to test the waters before taking a big swing. Most of the top talent in the market is more inclined towards remote and hybrid opportunities at the moment. Therefore, with hybrid work models, attracting that brilliant talent will become easier.