How can we equip the Recruiters to reach out to the "Right set of people for the Right Job? | Zeeshan Ramlan | Global HR Leader and Phd Research Scholar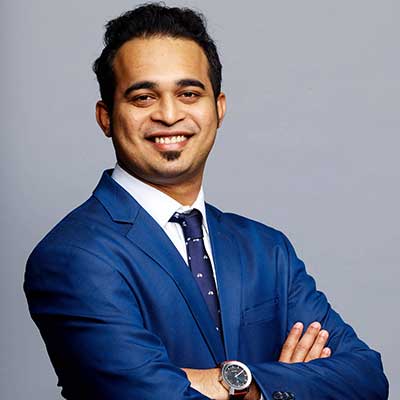 A couple of weeks back I got a call from an E-commerce Giant regarding an open position. They were looking for someone with 3 years' experience in their HR team . While it feels good to be approached, it was surprising that they reached out to someone with 13 years of experience for this. It was only during my conversation with the recruiter , they were able to understand by work experience. This made me think, How can we equip the Recruiters to reach out to the "Right set of people for the Right Job"?
As a HR leader incharge of Diversity and Inclusion at the site, I was conducting an analysis to evaluate pre-interview bias ( unconscious bias at the initial screening stage or shortlisting phase). To conduct this analysis, I needed data of applicants based on gender along with other parameters. I quickly reached out to various teams to get this data and realized that only few companies actually track this information. While few companies do ask for the gender details at the applicant stage, others are worried about legal issues and skip this basic part. Without basic data, how can we even arrive at inferences that would help create an inclusive hiring strategy?
Organizations always talk about hiring top talent in the country, however spend very little time evaluating existing tools that enable them to achieve this goal. A closer look at our internal applicant tracking system and other tools will tell us the real story. There are a lot of issues in the tool and with focussed effort we can bring in a lot of positive change in the entire process.
Most of the candidates prefer applying for jobs on popular social media platforms. In fact, as per an online survey, 86% of young job seekers say they are likely to use social media in their job search. You must have also observed that most of the job listings on platforms like LinkedIn, IIM Jobs, etc have 1000+ applications.
But as a recruiter, are we using the right filters to pick the best talent from this lot? Or do we just use online platforms as a mere formality and prefer closing positions internally through referrals or networks. In the majority of cases, recruiters prefer the second option, an easier and effective way to close positions.
As an HR leader, here are few things you could do to ensure quality talents are identified, engaged with and hired.
Most of the time, good candidates fail to make it due to role mismatch
Sometimes they are really good, but organizations don't have relevant opportunities at that point in time . So what do we do with such talent? Constant engagement is the key. You will need to invest a lot of time, building your brand and engaging with them. Few organizations have an internal Talent pool that populates a list of top-quality talent who couldn't join due to various reasons. It's equally important for your applicant tracking system to intelligently identify these talents whenever there is a relevant opening and notify the concerned recruiter. Remember you save a lot of effort by doing this and needn't go through the entire process from scratch.
First impression is always the best impression
Remember the e-commerce example that I shared sometime back? I now have a negative impression about their brand, and might hesitate joining them in the future. In order to avoid such situations, we have to build strong capabilities within the sourcing team. We need to use the right set of tools and algorithms that can help identify quality external talent with ease.
Data is the key
Few organizations don't ask for details on Gender/Disability during the application stage. But this data is very important for any internal analysis. You must always give an option for employees to declare voluntarily. Law allows data collection, but prohibits discrimination based on the data. The data can help us prepare the right analysis or help HR teams implement new programs .
Another concern here is, with constant pressure from business, we tend to close positions quickly through informal networks, and miss updating details about all candidates in the tracking systems. This becomes a huge obstacle during data analysis.
Unconscious Bias – the biggest hindrance to the recruitment process:
What is the first thing you look at in a resume? Let's be honest – Name, photo or relevant work experience? Majority of the bias during an interview process happens at the shortlisting phase. We tend to connect well with people from our city, college, or the same background. An interesting study published by Medreps also highlights that based on appearance, employers would be twice as likely to hire a man than a woman. That's one reason why the concept of blind resumes is gaining a lot of popularity. Blind resumes remove unnecessary information that could influence our hiring decision. It's important for us to be aware of our bias, and work towards correcting those. Another study points out that Men are not influenced by the use of masculine and feminine traits in the JD, however women are commonly deterred by typically masculine terms such as 'assertive', 'independent' or 'aggressive'. They are much more likely to respond to terms such as 'dedicated' or 'responsible'. Hence can we make sure our JD's are more inclusive. A qualified D&I practitioner can help you here.
Make the best use of your tech talent internally.
How about giving an actual work scenario as a problem statement during Hackathon? Organizations can make use of the engineers internally to create good application tracking systems. This is not only cost-effective but also allows internal talent to be involved in HR Priorities. Employees are motivated by rewards, and hence make sure you recognize their contributions internally.
Are you handling Rejected Candidates respectfully?
Most of us tend to search for the right talent, and the moment we find them we shift our focus on those individuals. However other candidates who have spent a lot of time preparing for the interview , wait for that one last phone call or email. A simple rejection email will let the candidates move on and apply for the next company while they continue to value YOU as an employer of choice. Providing feedback and closing the loop is very important. If bandwidth is the concern, make use of tools that could send personalized automated emails.
Are you making the right investment?
Most of the large companies invest a lot in employer branding and marketing. All the e-posters direct candidates to visit the careers site and apply. However please be very sure before you encourage people to visit your portal. Do you have proper tools that could help filter out quality resumes from that portal?
Having some elimination questions during the application stage can help remove unnecessary applications. Few examples of such questions are –
Do you have XYZ experience?
Do you have a full time Degree?
Do you have experience working in a Product/Service/ Manufacturing company?
Also have an open text comment if a candidate choses "NO". This way you are giving them an opportunity to be truthful and share justification.
With these small changes, you could create an amazing candidate experience and get best-in-class talent into the organization. Remember to win externally, you must first win internally.