HEM Agarbatti sets an example of Women Empowerment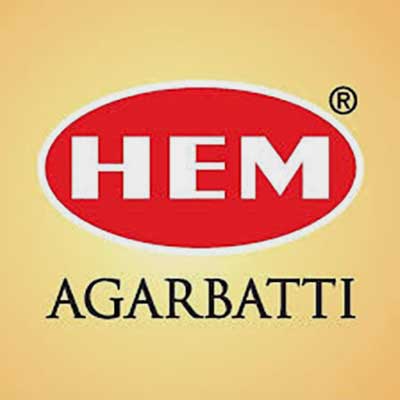 HEM Agarbatti, one of the leading manufacturers and exporters of incense & home aroma products, has interestingly set an example of women empowerment by having 77 percent Women in its total workforce. The company, which employs over 500 people, has been a crucial enabler in the Covid period for women, ensuring strong, stable livelihoods.
With a strong belief that women need to be empowered through jobs instead of being limited to household chores, HEM agarbatti has been providing employment to women of different age groups in order to make them independent in all aspects from mind, thought, rights, decisions, and finance.
HEM Agarbatti believes that employees are to be given the acceptance and recognition they deserve irrespective of their gender. Women in the company have multiple roles to play and every recruit is given proper training. They are given a designation as per their education and caliber. Most of the departments including Human Resources, Accounts, R&D, etc are headed by women. The company also provides transportation facilities to its staff as traveling and security are the major concerns for many women.
"From the inception of our company, we believed in empowering women through employment, and hence most of our staff are women. Our first manufacturing unit was at Mulund, Mumbai and now we have moved to Bhiwandi, where the major production operations take place. But we have kept our Mulund factory plant operational just to continue providing employment to the women staff who have been working with us for a long time and a few for more than 20 years. In
order to help women employees continue their work during the pandemic, we made sure to provide materials at their house & made arrangements to collect the final from them" says Rahul Shah, Business Development head at HEM corporation private limited.
Women at HEM Agarbatti are treated with the same dignity as their male counterparts and are also encouraged to take up leadership roles. Women are provided with a conducive atmosphere where they can explore their potential and thereby contribute to meeting the organizational goals. HEM Corporation continues to empower women through its strong stances on breaking stereotypes and encouraging talent in any form.
About HEM Corporation:
HEM as a brand is known globally for manufacturing and exporting perfumed incense sticks to over 70+ countries across the globe. Founded by three brothers in the year 1983, HEM has continued to grow in strength and market reach to be ranked as the best agarbatti manufacturing company in India and across the world.
HEM's mission is to create and promote unique perfume and fragrance products that fulfill the requirements of its customers. Their products are made to suit all environments that inspire wellness, peace, and harmony in the everyday lives of people.