Godrej Properties announces CEO succession plan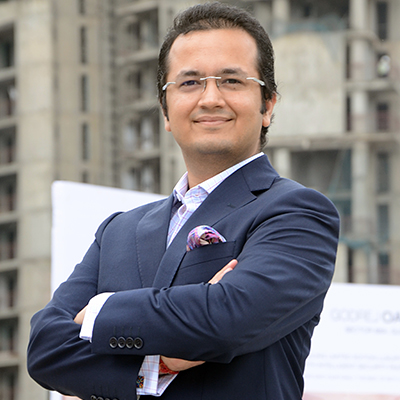 Godrej Properties Limited (GPL) today announced changes to its leadership team, effective January 1, 2023. Gaurav Pandey, who is currently the Chief Executive Officer of the North Zone of GPL, will take over from Mohit Malhotra as Managing Director and Chief Executive Officer of GPL.
Commenting on the leadership changes, Pirojsha Godrej, Executive Chairman – Godrej Properties, said:
"I am delighted that we are appointing Gaurav as our next Managing Director and Chief Executive Officer. The strong value creation he has delivered as CEO of our business in the North Zone combined, with his demonstrated passion and leadership, makes him a great fit for this role. We believe the opportunities in the Indian real estate sector are immense and that Godrej Properties is very well placed to further strengthen its position in the industry. I look forward to Gaurav's leadership in scripting this next phase of growth for Godrej Properties.
I want to thank Mohit for the integral role he has played in crafting the transformation of Godrej Properties over the past 12 years. I am grateful for his partnership and leadership and wish him much success for the future."
Gaurav Pandey said:
"I am thankful to the Board and honoured to have this opportunity to lead the next phase of growth for Godrej Properties. We have ambitious aspirations for our company and will seek to build on the legacy of the Godrej Group. I am excited about the potential that lies ahead and look forward to partnering with our amazing team to create sustainable, long-term value for all our stakeholders."
Mohit Malhotra added:
"I am incredibly proud of what we have been able to achieve as a team at Godrej Properties during my tenure as CEO over the past 5 years. In total it has been a wonderful 12 years at GPL. I deeply appreciate the confidence our shareholders and the Godrej family in particular have placed in me over the years. As I embark on this next more entrepreneurial phase of my career, I am pleased to be handing the leadership of our company over to Gaurav. Having worked closely with him, I am confident he will guide Godrej Properties to continued success in the years ahead."