Godfrey Phillips India has been certified as a 'Great Place To Work' for the 5th year in a row by the Great Place To Work institute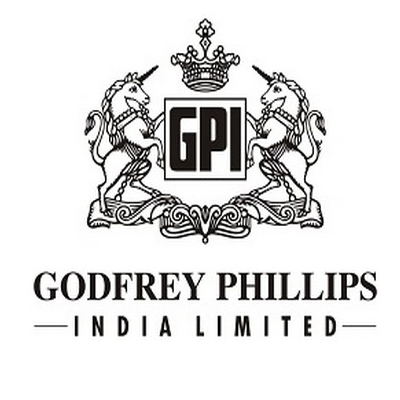 Dr. Bina Modi, Chairperson and Managing Director of Godfrey Phillips India said, "_People-first has been a core value for our organization since its inception. As the Chairperson of the Group, it is my onus to protect and promote our rich heritage of putting people first and our unparalleled legacy of care and compassion. Egalitarianism and transparency are in our organizational DNA. The Great Place To Work certification is a recognition of our continuous efforts to keep the interest of our people at the centre of our operations. It is both an honour and a responsibility to provide our people with a healthy, safe and creative work culture."
Crediting the Company's employees for this recognition, Sharad Aggarwal, Chief Executive Officer and Whole-time Director, Godfrey Phillips said, "_It is a matter of great pride to the entire GPI family that we have been recognised as a Great Place To Work since 2019.
I believe that when the employees grow, the Company's growth follows.
With their multi-faceted talents, winning attitude and a desire to a part of something larger than themselves, our people are indeed the catalysts for the Company's growth. We call it the OneGPI spirit. It is our constant endeavour to help our people explore and expand their potential. As the people's CEO, I have always maintained an open-mind and open-door policy. I strive to empower, liberate and nurture the employees through providing learning and growth opportunities."
Rajesh Mehrotra, Executive Vice President of Human Resources, Godfrey Phillips India said, "Strong leadership, consistently improving employee experience, and _sustainable financial growth are characteristics of a great workplace. The GPTW institute presents this certification to organisations after in-depth employee surveys, and detailed study of the organisation's culture. This recognition is a win for the entire OneGPI family!"
Godfrey Phillips India, counted amongst the Fortune 500 India companies, is a BSE listed organisation. They are among the leading FMCG companies in India. Known for their people-direct philosophy and a tech-led approach, the organisation attracts great talent. They have been recognised as a Great Place To Work by the Great Place To Work institute for the fifth year in a row now. The GPTW institute serves businesses, non-profits and government agencies in more than 60 countries and has conducted pioneering research on the characteristics of great workplaces for over three decades. In India, the institute partners with more than 1400 organizations annually across over 22 industries to help them build High-Trust, High-Performance Cultures designed to deliver sustained business results.