Dyninno India Appoints Abhishek Bagga as HR Director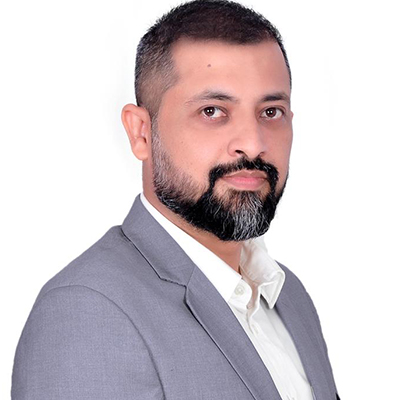 Dyninno India is pleased to announce the appointment of Abhishek Bagga as HR Director for its information technology division – Dynatech. Dyninno India is part of the global Dyninno Group that provides products and services in the fintech, travel, and entertainment sectors in 50 markets.
Abhishek Bagga will lead talent strategy, performance management, and learning and development for Dynatech.
Dynatech is the IT and administrative centre for the entire Dyninno Group and provides IT, marketing, operational, and administrative support to all the businesses under Dyninno brand.
"It's an honour to be associated with the Dyninno Group and its incredible workforce. I look forward to working with the global team and spearheading the HR strategy aimed at expanding Dyninno's presence pan-India and establishing it as an employer of choice. Together with the global team, I look forward to further strengthening the people, culture, and organizational capabilities at Dyninno India," Abhishek Bagga said.
Abhishek has a diverse experience of 17 years across consulting, fintech, logistics and tech-loaded organizations. Before joining Dyninno, Bagga worked with GoBolt as Associate Vice President (HR). He has also held managerial positions at Goals101, Sun Life Financial, HCL Technologies, among others.
Speaking on his appointment, Puneet Kumar, India CTO, Dyninno, said, "As a tech-driven company, Dyninno emphasizes on hiring the best IT talent in frontend, backend, and fullstack development. We have a robust team of 300+ professionals in Latvia and the vision is to create an even bigger competency in India. We want to hire and nurture tech talent that would create large-scale complex products to support all entities under the global Dyninno
group. I'm glad to welcome Abhishek to the team. He will further accelerate our growth plan to increase employee headcount by three times in India."
The multinational Dyninno Group forayed into India in 2019 and continued growing and hiring despite the pandemic. Dyninno India plans to have over 500 employees onboard by 2022 end and plans to open more offices in Gurugram and Mumbai by the end of 2023.