Digital Therapeutics – The emerging first port of call for employee health | Dr Arbinder Singal | MBBS (Gold Medalist) | DNB | M.Ch (AIIMS, Gold Medalist) | Co-founder & CEO | Fitterfly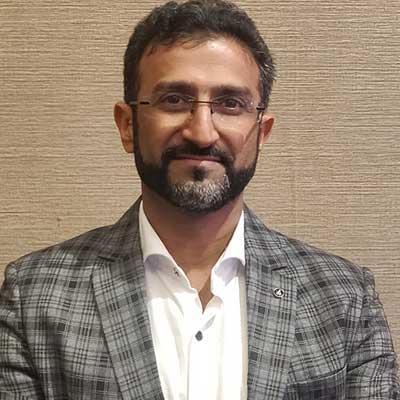 In India, two out of five adults have three or more risk factors for developing lifestyle diseases like Diabetes, Hypertension, Heart disease*. With the pandemic raging, work from home becoming a norm coupled with high-stress levels- workplace wellness also needs to evolve to the next level so that every organisation has healthy, productive employees.
Given the organisational needs, it is common practice to engage with one of the many healthcare/health tech/digital health companies in the last few years, either directly or through your existing partners or vendors. Doctor consultations, weight loss programs, gamified health solutions, discounted medicines – these are no doubt good employee benefits. Some employees do engage with these companies and use their services when required. But they serve as more of a tick mark rather than an outcome-focused initiative.
Which of these healthcare solutions are worth your time, energy and money? To make this decision, do consider the parameters below.
1. Outcome focus – Do your healthcare partners or vendors talk in terms of employee health outcomes? Or just about providing services, they hope employees may avail or engage with? Are they providing you with outcome data at a population level that you
can keep track of?
2. Sustainable behaviour change – Do they have strategies for long term behaviour change? Are their programs utilising behaviour change theories? Do they have sufficient numbers of patient stories showcasing healthy behaviours that last?
3. Personalisation – Are their services catering to the entire workforce with a one-size-fits-all approach? In this age of hyper-personalisation, will your employees be interested in engaging with them? How are they using employee data and technology to personalise therapies?
4. Comprehensive approach – Do they approach employee health with a multidisciplinary approach? How qualified is their team to take care of your employee health concerns? Are their solutions sufficiently human-centric?
5. Anytime, anywhere access – Are your partners' services available to your employees remotely? On-demand? The engagement and motivation levels are highest when support is available when they most need it.
The need of the hour to tackle lifestyle diseases in your employees are solutions that are proven to impact them with sustainable behaviour change and are easily accessible when they are working from home or at the office.
Digital Therapeutics is a new class of digital health which are evidence-based. They have proven outcomes and just like medicines, go through a series of validations before they are launched. DTx solutions help prevent, treat conditions like Diabetes, Hypertension, Heart disease, Hormonal conditions, Mental Health issues and more. They are based on patient-centric, personalised care interventions delivered digitally, albeit with a human touch.
Some of the digital therapeutic programs now have better or comparable outcomes to pills. They are much-needed companions to medical treatment and empower patients to take care of their condition in between doctor appointments. They also provide much-needed data that helps doctors make better-informed decisions about the treatment.
Remember that 80% of healthcare spends of the organisation are consumed by 20% of the employees having lifestyle diseases. For example, a person with diabetes spends 50,000-80,000 Rs per year directly and the organisation loses 1.5-2 lakhs annually due to lost productivity. When this 20% of employees are taken care of well by outcome-driven DTx programs, there is a potential for decreasing spends on insurance policies, healthier and happier employees that are empowered to take their health into their hands.
Author
Dr Arbinder Singal
MBBS (Gold Medalist), DNB, M.Ch (AIIMS, Gold Medalist)
Co-founder & CEO, Fitterfly
Fitterfly is a Digital Therapeutic company running deeply personalized digital therapeutics programs for prediabetes, diabetes, PCOS, obesity, pregnancy and child health. Fitterfly programs are scientifically validated, doctor recommended and have proven outcomes. For more information check- www.fitterfly.com
*As per the National Non-communicable Disease Monitoring Survey conducted by the Govt. of India in 2017-18.