Committing to Change: 2022 HR Megatrends from UKG
Employers must rethink their approach to recruiting the grey-collar worker as their highly skilled, agile nature demands high pay and flexibility
Trust, transparency, listening, and commitment to action will be at the top of priority lists for businesses in 2022
In 2022, high-performing companies will lean into their commitments to change — changing the way they recruit employees, changing the status quo through more ethical and inclusive leadership, and changing mindsets from tackling today to investing in tomorrow.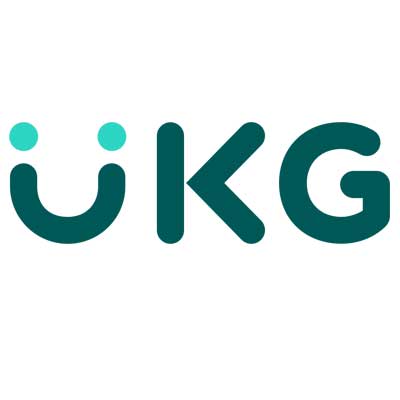 BENGALURU, India, 10 November, 2021 — UKG (Ultimate Kronos Group), a leading global provider of human capital management (HCM), payroll, HR service delivery, and workforce management solutions, announced its 2022 HR Megatrends.
Annually, an international team of UKG evangelists, thought leaders, and social scientists partner to reflect on the previous year's developments, evaluate the implications for organisations and HR teams, and aim to predict how these forces will shape the industry in the year ahead. UKG has identified three HR Megatrends set to impact organisations on a global scale in 2022: the growing reliance on grey-collar workers, the need for ethical leadership, and the agility of compliance.
The Growing Reliance on Grey-Collar Workers
Traditionally, employees have been divided into two groups: white-collar workers and blue-collar workers. Often found at the intersection of technology and services, with elements of both white- and blue-collar aspects to the role, the grey-collar worker possesses a combination of technical and physical skills, which makes the work difficult to automate. The importance, prevalence, and influence of the grey-collar worker is growing as more blue-collar fields move into the grey-collar category. In 2022, UKG predicts that employers will struggle to hire and retain the grey-collar worker as a result of "The Great Resignation" and global labour participation shortages resulting from the COVID-19 pandemic.
"Employers must rethink their approach to recruiting the grey-collar worker as their highly skilled, agile nature demands high pay and flexibility," said Dr. Jarik Conrad, vice president of human insights and HCM advisory at UKG. "They should also re-evaluate degree requirements as a barrier to opportunity, as many grey-collar roles are unique and require significant on-the-job training. Rethinking the interview process could also be beneficial, as the traditional conversational interview may not be appropriate — instead, a technical skills assessment may better fit the candidate evaluation. Employers may also want to consider reskilling and upskilling existing workers into grey-collar workers via apprenticeships and job-specific trainings to fill the labour gap and grow employees within the organisation."
Ethics of Leadership
As belonging, diversity, equity, inclusion, and environmental impacts have become core considerations in the workplace, leaders can no longer hope to scale shareholder value without scaling shared values because mission and margin, profit and principle, and success and significance are now linked. The COVID-19 pandemic has amplified and expedited this need: Organisations can and must invest in fostering a culture of moral and ethical leadership.
Trust, transparency, listening, and commitment to action will be at the top of priority lists for businesses in 2022 with trust and transparency as foundational imperatives that enabled organisations to weather the COVID-19 pandemic.
"Valuing the relationships and voices of employees, trusting them in the new virtual and remote world of work, putting people before profits, and overcommunicating through challenging times are the first few ingredients in the recipe for ethical success," said Conrad. "Organisations that lean into these pillars, continue to invest in fostering a culture of moral leadership, and commit to actionable change will continue to succeed in the new year."
Agility of Compliance
It's essential that organisations continue to take a proactive approach to compliance before regulations govern them to do so. For instance, many instituted work-from-home policies early on in the pandemic, ahead of official health and government mandates. With businesses moving faster than ever before and sophisticating their approaches to organisational planning and processes, high-performing organisations can apply this practice when it comes to compliance.
"Great organisations that have paid close attention to industry trends and public sentiment understand that the long-term penalties of being viewed as unable or unwilling to adapt are far worse than any short-term fines," said Dr. Conrad. "Agile compliance means going beyond complying to shape the trends themselves."
HR and leadership heroes of 2022 will prioritise investing in what's right for their employees and customers, such as implementing meaningful environmental, social, and corporate governance initiatives and using modern technology to assist in their business goals and help them not only remain compliant but also provide useful data to further act on their efforts. They will be transparent in their commitments to show they are not just following the minimum policy, but creating actionable outcomes — inviting their peers to join the revolution for the good of the industry.
"The past two years have been extremely challenging for organisations of all sizes, and we've seen remarkable outcomes from those companies that did what was right for their people, customers, and communities at large," said Dr. Conrad. "In 2022, high-performing companies will lean into their commitments to change — changing the way they recruit employees, changing the status quo through more ethical and inclusive leadership, and changing mindsets from tackling today to investing in tomorrow. We believe that the year ahead is bright, and we invite all organisations to commit to necessary change for an even brighter future of work."