Chennai based Diversity Solutions firm beefs up senior leadership team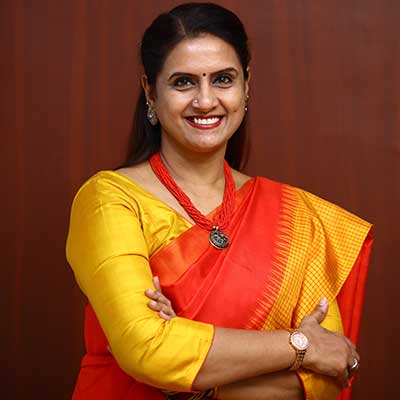 Chennai, June 15, 2020: As part of their plans to build and grow their influence in the Culture & Diversity Talent strategy consulting space, Chennai based Avtar Group, consisting of Avtar Career Creators, Flexi Careers India and Bruhat Insights Global, has added two senior leaders to its top management team.
In a press release shared by the company, Avtar Group's Founder & President, Dr. Saundarya Rajesh expressed her delight at the joining of Ms. Bhavani Balasubramanian and Mr. Kannan Hariharan as part of the senior leadership team at Avtar. The appointments will further strengthen Avtar's commitment towards creating inclusive workplaces in the Indian industry. "We are delighted to have both Bhavani and Kannan on board who each bring over 30 years of experience to the table. They are hands-on D&I leaders whose long stints in the industry have been filled with rich learnings. I am excited about the aligning of Avtar with their passion which will enable us to generate strategic D&I solutions for our clients. This is an important milestone for Avtar in achieving our overarching vision of creating inclusive workplaces in India", said Dr Saundarya.
Bhavani Balasubramanian, who was formerly the Partner and Head of Diversity & Inclusion at Deloitte Haskins & Sells will take on the mantle of Chief Strategist – Diversity Evaluation, while Kannan Hariharan, whose last role was that of Senior Director – HR at PepsiCo India will don the hat of Chief Strategist – Culture & Belongingness.
Bhavani has played a key role in ensuring gender acceleration in her former avatar. As the Inclusion Leader at Deloitte, she has lead various D&I initiatives for around 5000 professionals over four years. Bhavani's focus has also been on measures to strengthen the workplace support systems to ensure career continuity for women professionals.
The function of Diversity Evaluation is a relatively new one in India, with the Working Mother & Avtar Best Companies for Women in India (BCWI) being one of the first such efforts. There lies an opportunity to enable business heads and leaders with cutting-edge decision support systems in the space of diversity audits. With a rich experience of over 30 years in audit and accounting, Bhavani finds the transition both exciting and challenging. "By engaging with Avtar, who are pioneers in diversity, I look forward to nurturing successful D&I efforts and promoting inclusive culture in organizations through an evaluation process that would have a transformative impact in their future," she adds.
Kannan Hariharan with more than three decades of varied industry and international experience has won awards for establishing a powerful inclusion culture. Working with leaders across functions such as Sales, Logistics, Supply Chain and Manufacturing, in both India and Vietnam during his stint with PepsiCo, Kannan has been on both the strategy and implementation side of Inclusion. "I believe that the business case of diversity has been well established for organizations in India. Building a culture of belongingness is not just a matter of emotion but one of clear intellect too. For me personally, Inclusion & Diversity is a matter of soul connect. Avtar is a natural choice for me, as my individual purpose and values match with that of the group's", said Kannan.
The moves are corroborative of the impact and relevance of organizational culture especially during the present challenging times. This also underscores the growth of the Diversity & Inclusion consulting space, with Avtar being a front-runner.
Founded by Dr. Saundarya Rajesh in 2000, Avtar employs over 80 consultants in Recruitment, Data Analytics, Training Solutions and Diversity Audit. With many firsts to its credit, Avtar is a pioneer in the space of workplace inclusion and remote working. It has made steady progress in the space of Diversity & Inclusion by assisting organizations in crafting their strategy for culture creation while also engaging in the implementation side of the plan. Avtar focuses on varied strands of diversity – Gender, PwD, Generational, LGBTQ and Socio-economic – with different products and services. The company looks forward to transforming organizations with defined metrics and goals in Diversity & Inclusion.
About Avtar Group:
Avtar, set up in 2000, is India's first diversity advocate & workplace inclusion expert. Renowned for its extensive work in the space of Diversity & Inclusion and more specifically, women's workforce participation, it is the country's largest provider of second career opportunities for women and is also the earliest to begin working on diversity audits and measurement. Lead by the visionary Dr Saundarya Rajesh, Avtar has ventured into areas of gender inclusion and career creation, which are firsts to India, such as
● Creating a marketplace for second career women to meet potential employers,
● Developing a comprehensive set of career enablers which companies can implement in their workspaces,
● Spearheading original research that has provided cutting edge insights to organizations
● Re-Skilling, Up-skilling and Counselling of women to pursue sustainable career paths and
● Building career intentionality amongst under privileged girl children.
Over its 19 years of existence, Avtar has helped charter Diversity & Inclusion plans for several organisations in the IT, FMCG, Manufacturing and Financial sectors in the country.
Follow Avtar on Facebook, LinkedIn, Instagram, and Twitter.
For media queries, please contact:
Krutika Rajkumar | krutika @brand-comm.com | 9884493607