Challenges in Hiring for Leadership Roles | Tupsakri Rajeev Chary | HR Director | Nord Anglia Education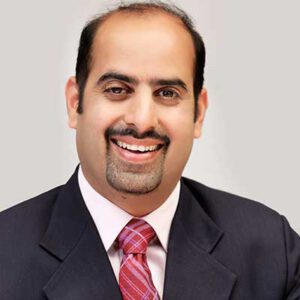 "According to a recent McKinsey Study, more than 70% of organizations are unable to find the right leadership talent. The evolving times in VUCA (Volatility, Uncertainty, Complexity & Ambiguity) world have significantly changed the qualities required for a Leadership Role. The clear shift towards developing empathetic behaviour & core fundamentals of Meaning and Purpose have taken a central role in business activities. This clubbed with a unique workforce starting from Baby boomers to Millenials & Gen Z has only further strengthened the complexity of Leadership. On one hand we had the philosophy of Hire to Retire while today we talk about Diversity & Inclusiveness. The average tenure of a Leader in any Leadership role is significantly reducing – partly due to new opportunities in growing markets and / or leaders finding themselves at the other end of Management spectrum where the bond with the organization has further widened.
There are mainly 4 major Challenges in hiring for Leadership Roles. They are:
Lack on Timely Internal Talent – the talent management process which involves a human being to acquire additional skills of being an effective leader takes much longer than acquiring any other functional skill. While most of the organizations talk about having a very comprehensive Talent Management program however seldom do we find ready to take Internal employees for next level of Leadership roles. Even if the talent is available however it is a calculated risk in terms of appointing internal staff into a Leadership Role.
Hiring the Right Culture fit – While there are many HR tools which helps assess the culture fitment however still the decision is largely dependent on the final meeting with the candidates. It is at most the best calculated risk taken in terms of culture fitment and mostly it does not work out. There is lot more to be done in the field of Assessment of Right Culture Fit. As per the study by Ben Slater – 23% organizations mis judge  and reject the right talent.
Maintaining Confidentiality of the position – in today's world where Social Media is playing a very significant role in terms of communication, it is sometimes very challenging to keep the position confidential. Any leakage of this could potential impact current set up.
Timely Availability of External Candidate – Today most organizations believe in ring fencing their leaders and critical talent. Hence the time taken and cost involved are much higher for recruiting the right leader from market place. The lead time between Market Leader accepting the offer & joining is also high – sometimes more than 3 months, which could lead to a potential drop out situation.
Overall there has been a major shift in the last 2 decades or so in terms of ensuring the Right Leader is hired. However the challenges for Leadership hiring continues and HR would need to come with innovative ideas & solutions to deal with this challenge.