Challenges HR Professionals are facing in current times and Solutions | Piyush Thareja | Director |Brooks Consulting Pvt Ltd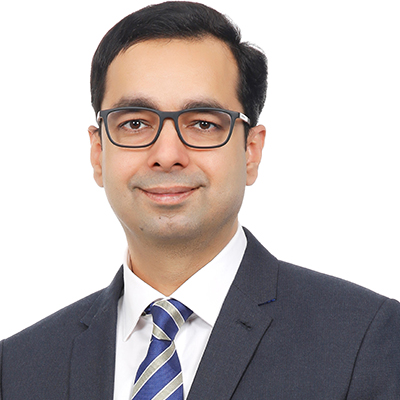 Today's HR industry is moving through a dynamic shift and HR professionals are facing heaps of challenges in recent times. Nowadays HR professionals are feeling the effects of great resignation globally with sudden rise in inflation as a result employees are thinking about shifting their jobs and challenges for HR are arising like staff retention, rising cost or inflation, frequent changes in skills requirement, Automation of the industry are the key challenges for HR professionals. As a result HR professionals need to improve their systems and processes and need to have a broader or strategic mind-set to keep control of changing trends. Some of the current challenges are as under:
· Staff Retention
· Rising cost or Inflation
· Frequent changes in skills requirement
· Automation
· Employee Wellbeing & Health
Staff Retention
HR Professionals need to understand the needs or requirements of their employees, if required the flexibility of WFH should be provided with the growing competition within the industry. Today's market is competitive and HR should think from the employee's perspective too, with open mind-set and if work can be done online or remote the opportunities should be kept open for employees as more and more companies are still practising the trend of remote working especially where work can be done online or without physical presence. Over time employees engagement activities have also been reduced and HR need to find ways to improve the employee engagement activities, work life balance, mental health which in turn will boost productivity and staff retention.
Rising cost and Inflation
A sudden drift of changes is seen in the continuous rising cost globally as a result employees have started demanding high pay rise and again from HR view point HR need to find various ways to increase the salaries, employees benefits, cut or manage the unnecessary operational budgets & invest money towards the employees development and pay rise on the other side HR needs to keep their standards up to date, reward the employees with monetary incentives or contribute to their pay rise.
Automation & Digitalization
As more and more employees are working from home as a result online demand of digitalization and automation has increased and for HR professionals its challenge to select the right technology partner, good HRMS software that could maintain the employees data correctly, performance, communication, stakeholder management, ease of operation, employees are making the best use of technology, time and continue the trend of improvement this is possible with the help of good automated HRMS tools and it has to be taken care by HR.
Frequent changes in skills requirement
The needs of the customers or stakeholders have changed over the last 2-3 years, companies or HR having been seeing the skill gaps in employees. It is the pressure on HR professionals to find ways to reduce the skill gap and enhance the employees skills requirements as per industry benchmarking. HR needs to hire people with the attitude to learn new skills rather than just skills. Attitude towards learning should be kept open, getting associated with the right learning partners offline or e- learning platforms.
Employee Wellbeing & Health
Employee wellbeing remains one of the most important challenge for HR professionals, companies have started offering more benefits like insurance for individuals and family members but benefits are not alone sufficient of wellbeing, HR needs support employees health and work in day to day work live by offering flexibility to work, offering more pay for working extra hours or for odd hours working, compensating for extra hours worked on behalf of other colleagues and find proper ways of communication ways that employees are not burdened by overloaded work.
Solution to above can be found as below
HR needs to focus on right approach and look for solution in every possibilities, HR should focus more on activities like Employee engagement actives online or offline work life balance, create trust in leadership, offer remote or flexible work life balance work, improved training, regular team meeting, fun activities, e training, face to face training, mentor activities, upskilling of the current workforce and beyond this HR need to implement change management, automate their HRMS systems, payroll, benefits administration, reduce repetitive task of any, reduce cost by conduction online virtual meetings and monitor online performance of employees or outsourcing activities like vendor or software.