Centre To Hire Leading HR Firm To Overhaul Competency Of Bureaucracy, Build A "Fit-For-Future" Civil Service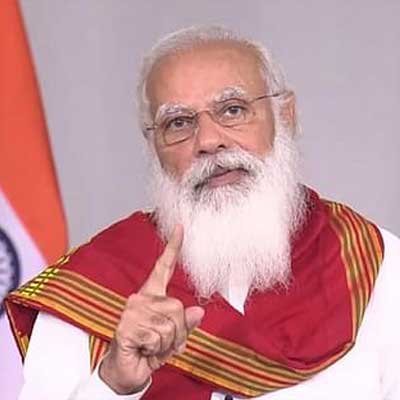 In a major development, the Centre is set to hire a leading human resources (HR) consultancy firm to help it overhaul the bureaucracy by studying the organisational structures and the work allocation documents of seven key ministries and departments, reports News18.
The HR consultancy will be onboarded by the Centre under Prime Minister (PM) Narendra Modi's ongoing "Mission Karmayogi" which had been announced in bygone September.
The ministries and departments which will be studied by the appointed HR consultancy will be the Ministry of Finance (Department of Economic Affairs), the Ministry of Electronics & Information Technology, the Ministry of Rural Development, the Ministry of Health, NHAI, Ministry of Environment and Forests, and Department of Personnel and Training (DoPT).
The task for the consultancy will be to design and develop a Framework of Roles, Activities & Competencies (FRAC) for the Centre with a focus on preparing a "fit-for-future" civil service for the nation.
The Request for proposal (RFP) for the same was issued two days ago. It states that the bidder will also need to carry out an "end to end FRACing exercise" for the Ministry of Personnel, Public Grievances & Pensions (DoPT) and the Ministry of Finance (Department of Economic Affairs).
"The unique challenges and opportunities in India, along with an unprecedented digital penetration and IT literate workforce, have necessitated creation of a framework that is unique to the world and has not been attempted before," the bid document says.
"FRAC will map the roles and activities corresponding to every government position with their desired competencies across behavioral attributes, functional skills and domain knowledge. Each competency will have multiple levels of proficiency, organized in a stepped manner depicting gradual progression from one level to the other," the document adds.
"Through the FRAC, officials will have visibility of the roles, activities, and competencies required to effectively deliver on the outcomes expected from them with respect to their current or future positions in government. This will enable the establishment of testing arrangements to assess the extent to which a person occupying a position has these competencies and consequently determine the competency gaps that need to be addressed. Largely, this will be done through iGOT Karmayogi, an online comprehensive learning platform cum marketplace to deliver online training, linked to FRAC," the document says.