Building robust HR practices in times of crisis | R Nanda | CHRO | Tata Chemicals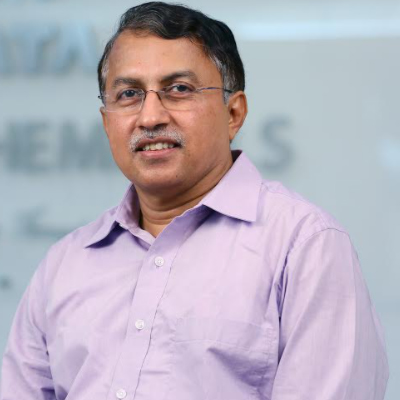 One thing that the crisis has taught us is that business is all about people. The virus has destroyed lives and livelihoods for many. For survivors, it has transformed the way we work. Businesses are depending on HR more than ever, to take the lead and navigate them through this crisis.
HR is the key custodian of the Company's Culture and Values and the manner in which we decide and act during crisis not only reflects the values that define us but also define us as an organization.
In our 80+ years journey as a Company, we have gone through several crisis situations but helping us overcome them have been our people who have managed the same without compromising on our values and sense of purpose. Over the years while we have had to adapt and align to the changing business landscape we have stood deeply rooted to the values that the Company and the Group stand for.
The biggest challenge during any crisis is to uphold the morale and manage stress and anxiety among employees. Therefore when the pandemic struck, we swiftly responded by deploying a slew of initiatives related to employee well-being, continuous engagement with stakeholders, business continuity and reaching out to communities around where we operate.
These included remote working, restrictions on travel bans, rigorous safety protocols at factories, extending IT support, amending HR policies and launching "We-Care" an employee assistance programme, focused also on their families to address their physical and emotional wellbeing. Virtually conducting regular people-processes and frequent updates, advisories, virtual town halls, reinforced connect and belongingness to the organization and helped employees smoothly adjust to the new way of working.
As the pandemic ebbs and business picks momentum we focus on our long standing objective of democratization and personalization of learning experience for our employees. The enrolments on our e-learning platform have seen greater traction during the lockdown. We are working on a framework that will personalize the learning journey and contextualize it to their immediate work and long term career.
Digitising HR will enable HR folks to deliver newer and better employee experiences. Therefore digital capabilities, adaptability, innovation, emotional intelligence and empathy are emerging as important skills in the post-COVID era.
Robust and mature HR systems tackle crisis at 3 levels –
• Survive the crisis- Resilience
• Revive from the crisis – Rejuvenate
• Thrive post the crisis –Reimagine a new future

HR will have to balance the conflict of employees seeking certainty and stability while the organisation itself pursues flexibility and agility. It is in this context where HR has to play the pivotal role to nurture the human touch. At the time of a crisis – all good leaders including HR leaders stand out and lead the pack. Paradoxically if such leaders are not able to manage the crisis well, they stand out but at the other end of the spectrum!