Arya.ag and Bayer join hands to promote sustainable agriculture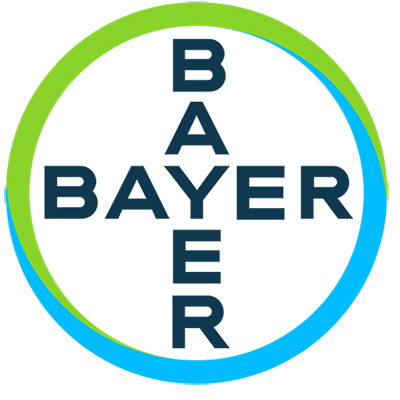 Arya.ag, India's largest and only profitable agritech platform, has joined forces with Bayer CropScience, a global leader in the life science fields of agriculture and healthcare, in a strategic collaboration aimed at promoting sustainable agriculture.
The partnership aims to scale up a sustainable crop production model that optimizes resource utilization and delivers definable and economic benefits to all farmers, FPO, and other stakeholders involved in the food value chain. The partnership reflects the commitment of both companies to provide access to sustainable agriculture practices for farmers across India.
The collaboration marks a significant milestone for both companies, and under the MoU, Arya.ag and Bayer CropScience will work together on several projects to achieve their sustainability goals. Arya.ag will offer its services to Bayer's network of farmers through its e-market platforms in the identified territory, establishing a market linkage partnership between the two companies and benefitting farmers with better access to services.
Mr. Anand Chandra, Co-Founder, Arya.ag said, "We are excited to partner with Bayer CropScience to promote sustainable agricultural practices to create a positive impact at the grassroots. This partnership will help us leverage our integrated grain commerce platform and enable access to customized advisory and financial services for farmers."
Speaking on the partnership, Simon-Thorsten Wiebusch, Country Divisional Head – CropScience Division of Bayer for India, Bangladesh & Sri Lanka, said, "Smallholder famers are an integral part of the agriculture system and advancements in farming are key to their growth. Through our partnership with Arya.ag, we aim to bring the latest innovations and Agri-focused technology to smallholders across India while staying true to Bayer's vision of ". 'Health for all, Hunger for none'."
ABOUT ARYA.AG
Arya.ag, India's largest and only profitable agritech platform at scale, eliminates the trust deficit in the grain commerce value chain. Its disruptive integrated PAN India platform delivers value to all stakeholders by enabling access to high-quality produce, products, and services. Powered by an exponentially growing layer of visibility and control currently stretching across 425 districts in 21 states, 11,000 warehouses and USD 2.5 billion of grain, Arya.ag offers the assurance of quality supply to buyers and on-time fair payment for their produce and allied services to seller. It facilitates commerce at an ARR of USD 750 Mn and seamlessly embeds finance over USD 1.1 Bn of finance annually to maximize value for both sellers and buyers. More at www.arya.ag
ABOUT BAYER
Bayer is a global enterprise with core competencies in the life science fields of health care and nutrition. Its products and services are designed to help people and the planet thrive by supporting efforts to master the major challenges presented by a growing and aging global population. Bayer is committed to drive sustainable development and generate a positive impact with its businesses. At the same time, the Group aims to increase its earning power and create value through innovation and growth. The Bayer brand stands for trust, reliability, and quality throughout the world. In fiscal 2021, the Group employed around 100,000 people and had sales of 44.1 billion euros. R&D expenses before special items amounted to 5.3 billion euros. For more information, go to www.bayer.com