Almost 80% of early-stage startups are looking to increase their workforce in 2023: FICCI – Randstad Startup Hiring Trends Survey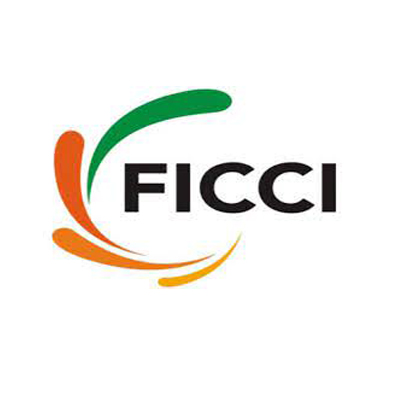 The Federation of Indian Chambers of Commerce and Industry (FICCI) in partnership with Randstad India, one of the leading organizations in the HR services industry, has launched their exclusive survey on startup hiring trends. Over 300 startups participated in the survey.
Despite the current trend of layoffs among larger corporations, the survey highlights that a significant proportion (80%) of early-stage startups, those with a current workforce of fewer than 20 employees, are actively seeking to expand their workforce in 2023. Notably, these startups have secured Series A and Series B funding, are well-capitalized, and are actively seeking to hire new talent. 92% of these startups stated that their hiring decisions will primarily be driven by new project orders, additional funding raised from investors and expansion strategies.
While startups are planning to expand their workforce, a substantial portion, 31.92% anticipate an increase in hiring by over 30%. 28.08% of companies plan to expand their teams in the 11-20% range. Sectors like Agri/Agritech, AI/ML/Deeptech, Automotive, and E- commerce/delivery services are expected to increase hiring in the 11-20% range, while Aerospace & Defense, Energy, and Healthcare startups are expected to increase their hiring activities by over 30%. Overall, sectors depicting the highest intent to hire include healthcare (13%), IT/ITes (10%), agri/agritech (8%), AI/ML/DeepTech (7%), Fintech (7%) and Manufacturing (7%).
The study also states that hiring will primarily occur at the junior and mid-levels. Approximately 37.97% of startups have indicated that they intend to recruit more junior-level employees, while 27.27% of respondents are planning to focus on mid-level hiring. However, the Agri/agritech and automotive sectors will focus more on senior level C-suite hiring.
The survey further indicates that 54.38% of startups attribute the high attrition rate in the industry to factors such as better pay packages offered by larger corporations, as well as concerns over job security in a startup. Other factors contributing to attrition in startups include a lack of clarity around career progression and credibility.
Interestingly, 57.28% of the surveyed startups believe that ESOPs (Employee Stock Option Pool) have the potential to serve as an effective instrument for retaining employees. Furthermore, 41.49% of surveyed startups have already implemented ESOPs as a retention strategy.
In terms of hiring challenges faced by startups, the primary factors include a deficit in requisite skills, mismatches in salary expectations, and a reluctance among potential candidates to join a startup due to concerns over risk perception.
Presenting insights from the startup hiring trends survey, Viswanath PS, MD & CEO, Randstad India said, "Every large corporation once started as an early-stage company and navigated its way through several challenges to reach where they are today. It gives me immense pleasure to quote that startups are rapidly emerging as significant players in India's employment landscape. With the emergence of several new-age innovative organizations across
sectors, the Indian start-up ecosystem will be a significant contributor to India's economic growth over the next few years. More importantly, these startups will eventually go on to create unique employment opportunities and career paths, innovation and competitive dynamics in the world of work.
Randstad's exclusive survey in association with FICCI reveals that the majority of early-stage startups are exhibiting strong hiring intentions, which is a testament to the strength of India's diverse talent pool that's available in the job market today. I believe these early-stage startups and their growth ambitions will fuel the next phase of India Inc.'s emergence as the world's most attractive employment hub. I am confident that the Randstad-FICCI Start-Up Hiring Trends Survey will provide unique insights into the country's evolving startup ecosystem, ​key ​trends and its immense contribution to socio-economic development and transformation."
Rohit Bansal, Chairman – FICCI Start-up Committee, and Co-founder, AceVector Group & Titan Capital commenting on the survey said, "Startups create a large range of jobs as they grow and mature. As this report highlights, the initial opportunities arise as founders onboard the early team to help establish the business. A multiplier impact on job creation is seen in the growth and expansion stage when operations expand and various initiatives mature. The dynamic working environment in startups provides the ideal training ground for aspiring entrepreneurs who then move on to create their own startups. This creates a virtuous cycle of growth, with each successive cohort adding jobs and enterprises. With their pan-India footprint, startups create jobs and economic opportunities beyond just the top cities and are key partners in India's growth story."