ACC ranked among 'India's Coolest Workplaces'
Ranking based on four parameters: People Growth Initiative; Going beyond Business; Wellbeing Initiative; and Engagement & Connect
ACC scores high on growth & learning opportunities; hygiene & safety at work; and Job security & stability.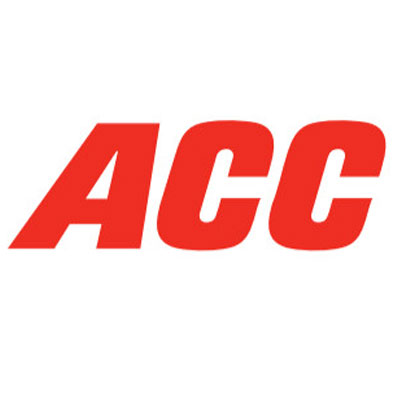 ACC Ltd, one of the leading cement producers of the country, has been ranked among India's Coolest Workplaces, a recognition of the Company's culture of creating and sustaining a diverse and inclusive workplace. ACC offers its teams a defined talent value proposition to enrich and fulfil their aspirations so that they can realise their true potential to 'make a difference'.
Companies in India's Coolest Workplaces survey are rated on four parameters – People Growth Initiative; Going Beyond Business; Wellbeing Initiative and Engagement & Connect. The Business Today-Tagged survey reveals what employees love the most about companies in a pandemic stricken world.
"We are very delighted to be ranked among the country's Coolest Workplaces. Our people matter to us. We empower them and they empower the business. We are always learning, and this process helps our teams to deliver better, faster and accelerate their professional development," said Mr. Bhogendra Mishra, Head of Human Resources at ACC Ltd.
The Company fosters a culture of open communication, which drives understanding of the needs of its employees while enabling them to acquire the information and skills needed to deliver on the organisations' strategy.
ACC's values underpin its commitment to be an equal opportunity employer that ensures respect, dignity, fairness and human rights for all its members. The Company is committed to diverse points of view leading to enhanced creativity, innovation and high performance.
ACC, a part of the global cement major LafargeHolcim, implements employee health and well-being programmes, providing them incentives, tools, social support and strategies on physical and mental health.
About ACC Limited:
ACC Limited, a member of the LafargeHolcim Group, is one of India's leading producers of cement and ready mixed concrete. It has over 7,400 employees, 17 cement manufacturing sites, 78 concrete plants and a nationwide network of over 50,000 retail outlets to serve its customers.
With a world-class R&D centre in Mumbai, the quality of ACC's products and services, as well as its commitment to technological development, make it a preferred brand in building materials.
Established in 1936, ACC is counted among the country's 'Most Sustainable Companies' and it is recognised for its best practices in environment management and corporate citizenship.