Abheet Foundation – A fearless journey of rural women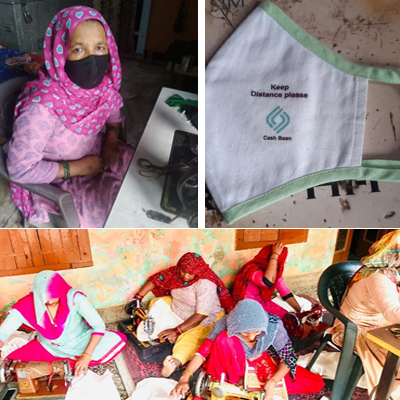 Abheet Foundation – A fearless journey of rural women to enhanced self esteem and equity
Women in villages across various parts of our country- some are fortunate to move out  & interact with outsiders, to learn and grow. But a large women population  remain inhibited; tied down with societal mores, family norms and self conditioned walls; restricting them from various opportunities to earn for their livelihood.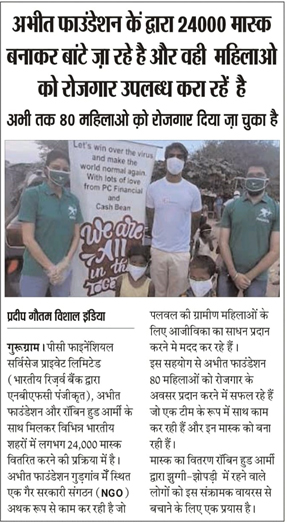 78% of India is rural; There are many initiatives by multiple bodies – through Sustainable Developmental Goals, Ministries , state machinery which aim at livelihood creation. But these programs may not reach a large set of people across the states. The size of the impacted is so humongous that as many sources or platforms deployed may still not be able to fulfill the need completely.
Hence, Abheet an initiative was started with an aim to facilitate women in the villages of Haryana and other rural areas to lead a fearless journey of self-sufficiency and financial independence. Inspite of the constraints and restrictions, the effort to support their families from their own vicinities has borne some result. Program which was started as a health awareness campaign, based on the feedback of the communities, has moved to livelihood generating initiative.
Organised in  groups with supervisors and trainers amongst the village communities, producing items of essential needs with good quality and competitive rates in bulk
Abheet Foundation is also helping the village  women be Corona Warriors' by  enabling them to make masks  which is being distributed to the poor and disadvantaged at no cost.
Seeing all this, some of the institutions, in order to fulfill their essentials have started placing orders for items which can be made by the women groups.The women have come a long way starting from bags to masks to all other institution & retail requirements. Those keen to know more can connect with www.abheet.org/ contact@abheet.org/
https://www.facebook.com/abheetfoundation
https://www.linkedin.com/company/abheetfoundation