A new work model for a post-pandemic world | Tanaz Buhariwalla | India Director | IDA Ireland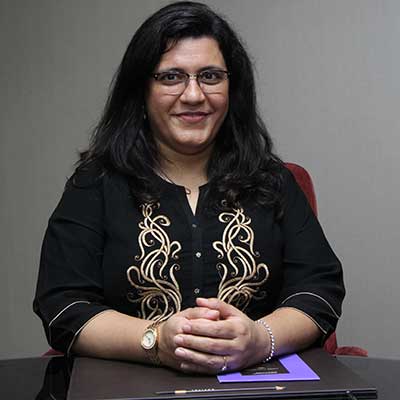 The world has changed with COVID. Organisations were forced to transform their workplace overnight. Employee experience shot into the limelight, with focus on employee health and safety, and adoption of digital tools made a virtual office possible. It became important to equip employees to continue to deliver seamlessly from their new work-from-home environment. IDA Ireland India office faced the added challenge of being a small team with headquarters in Ireland. The team had to remain cohesive and function as one.
Encouraging a positive mind-set
Initially, it was ensured the team stayed in touch with each other. Team members supported various local initiatives, sharing their experiences during weekly calls. As part of the larger Asia-Pacific team, colleagues got an opportunity to know each other from the region better through fortnightly calls.
Team calls had time devoted to a 'good news corner' to share happy experiences. Colleagues with pets introduced them online. These initiatives helped foster positivity. Inspired by these calls, IDA's Diversity & Inclusion committee put together a video with colleagues from across the globe sharing a message for colleagues. This video dubbed #inittogether was received well by employees around the world.
A Remote Work Strategy
To ensure a comfortable working environment at home, the organisation offered ergonomic chairs and IT equipment to all staff, including big-screen desktops and necessary accessories. A one-on-one session with a physio was arranged for employees to understand ergonomics and incorporate it while working from home. Online collaborative platforms facilitated employees in their day-to-day work.
Training and workshops on different subjects including mental health helped to smoothen the process. Regular online town halls kept communication channels open and helped disseminate correct information. Virtual coffee rooms were set up to encourage colleagues to drop in and chat with anyone available there. All staff were and continue to be encouraged to reach out and talk to each other.
Work-life balance
Employees were encouraged to disconnect and take periodic breaks from screen time. In India, it was ensured that all meetings, including with colleagues in other markets and Ireland, were held during Indian working hours. Employees were encouraged to take annual leave and colleagues were encouraged to take up hobbies. The team sometimes brought in a pastry or snack during their calls with everyone enjoying a snack together while online.
Another initiative included participation in Marchathon, with teams competing to capture the most steps in March 2021. The Indian team won against IDA Ireland teams from around the world. A reading club, quiz competitions within Asia-Pacific & global teams and training programs for upskilling are helping employees further increase their knowledge base and helping in career growth. Little wonder then that IDA achieved excellent results and continues to support its clients throughout this time.
In line with the Irish government's National Remote Work Strategy, IDA Ireland is preparing the organisation to meet future challenges of a post-pandemic world with a new work model.