7 Success Mantras For Young Human Resource Professionals | Aparna Sharma | Consulting Editor | The People Management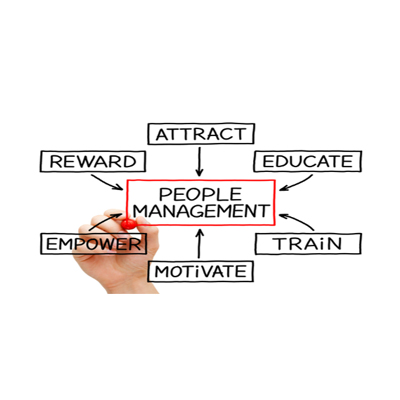 "I'm a People's Person" and "I like Helping others" are two common reasons young HR professionals give for choosing their career path. While they're good enough reasons to get started, they aren't nearly good enough to be great.
After more than 25 years in HR, I have some thoughts about what it takes to be effective in this profession. Here are the top 7 things I think every HR professional needs to do to succeed.
1. Become a great Communicator –
The difference between a good professional and a great leader is the ability to communicate. You're the voice of your organization's culture, so work to fill that role using the following tactics:
o Adapt the style of a speaker you admire. Practice aloud, and then stand up at every employee gathering and report on the good stuff your HR team is doing.
o Use your skills to help others communicate more effectively in meetings, at company and community events, and in new-hire orientations.
o Start or attend Toastmasters meetings; a little bit of this kind of training goes a long way in making you a commanding speaker.
2. Become Tech-savvy –
I believe in using technology to improve the processes and effectiveness of HR. I'm never the smartest person in any room, but by educating myself I am able to accomplish a wide range of IT goals, including the implementation of great human resource information systems and applicant tracking systems in partnership with suitable vendors.
3. Be Flexible –
First, be curious enough to discover what you don't know. It's easy to do the stuff we are comfortable doing, but you need to learn about the new stuff that's happening as a result of the pace and volume of change throughout your industry and profession. Allocate time both online and through networking to uncover new issues and the best practices others suggest to deal with them.
Second, try new things. The world's changing and the static policies you've used in the past often need updating. How many of us have handbooks that contain "at will" language? We mostly do what's been done before, but sometimes there's a better way, and who better to suggest those things than HR?
Third, be a wise change master. Our HR roles give us the perfect platform to study, lead discussions about and influence change. Rigid adherence to yesterday prevents adopting new and good things tomorrow. That's where an open and flexible mindset serves HR professionals well. Planning—either for the things we want to do or the contingencies for when things don't happen exactly as planned—is a smart way to act.
Fourth, manage these changes effectively. It's one thing to find great ideas and another to implement them. Great ideas take time and effort to implement, and someone has to manage them. Learn the best practices of project management so you can lead these changes. Know what's available, use all the tools you can find and take a leading role in the implementation of your HR plans.
4. Work on Understanding the numbers –
Want something that costs money? It's all about budgets and savings, and you have to fight for what you need. HR leaders are often hesitant to propose programs because they fear these will never get approved. I once proposed creating a new applicant tracking system and having applicants use 100 computers in the recruiting center to enter their own data directly. The cost was high, but I was able to show a return on that investment that saved
enough in two years to pay it back. Had I not understood the need for, and the methodology of, a standard return on investment analysis, this effort never would have been approved.
We all live by budgets, but that doesn't mean you should give in without using all the tools available to argue effectively for your ideas.
5. Be a full partner –
I often hear that HR wants a seat at "the table." Guess what? You have to earn it. That means people see you as a clear thinker, a good leader and a smart business person, all of which is needed to be successful in your career. Here's how:
o Collaborate with each department head individually to learn what their needs are and what they expect from HR. Collaboration is the best way to get HR ideas and practices accepted and implemented in your organization.
o Spend time working in every department, conduct focus groups, run trial programs to assess acceptance and usability of your ideas, and start an advisory group to provide input to your planning process.
o Appoint department training managers, line supervisors who take on the responsibility of determining what training is needed in their areas, as well as when and how training should be presented, and monitor attendance and post-training performance and behaviors.
This kind of collaboration gave our HR department excellent insight into the thinking and context of all areas of the organization, and helped us know if we were providing what the organization needed.
6. Get out of your seat/office –
Be out of your seat/office more than you are in it. Employees often think of going to HR as akin to going to the principal's office. Not so if you're the kind of HR leader who frequents the places your employees work. They'll become familiar with you and more open to asking questions, and you'll become more familiar with the context of the issues you must deal with. In addition:
o Employees will appreciate your presence and managers will get more comfortable with your ideas. You'll soon be seen as part of the team rather than the HR person who hides behind the policies. This gives HR a chance to handle issues before they become major problems.
o Create an open-door policy that allows employees to appeal adverse decisions, which allows them to ask questions, get answers and develop trust in the organization.
7. Take risks –
Most HR professionals are risk-averse, probably because they're not encouraged (or trusted) to take risks. But successful practitioners understand the need to take chances and the value that can result.